About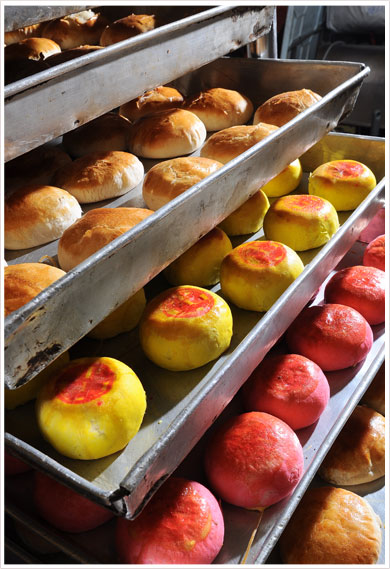 Famous as the trademark of supplying traditional Wedding Cakes, Fung Wong Biscuits has been established for more than a century and is still providing an extensive range of traditional Chinese pastries to its loyal and new customers
Founded over 100 years ago by Chan Weng, the idea was to produce traditional Chinese pastries and cookies with generation-old recipes from his motherland, the Canton province of China. With the aim to pursue the family business, Chan Kwok Chin started his business by renting a small stall in an old coffee shop (kopitiam) in the Chinatown, Kuala Lumpur.
Word spread slowly, but in the '50s, Fung Wong Biscuits became famous throughout Kuala Lumpur for being a modest Chinese bakery retailing exclusive Wedding Cakes. In order to follow his father's footsteps in the traditional Chinese pastry making, Kwok Chin has invented his own recipes of assorted Chinese pastries to offer to his customers.
Before long, Kwok Chin invested in the building formerly owned by the kopitiam proprietor, to manage the increased demand. Then, he married the daughter of the former kopitiam proprietor and together they build up the business successfully.
Soon, the third generation of Chans joined in, primarily Chan Yuee Soon. From age to age, Fung Wong Biscuits had brightened many weddings, Full Moon celebrations and Mooncake Festivals. We pride ourselves in sustaining a loyal following of patrons and are ever ready to greet new customers with our quality products!